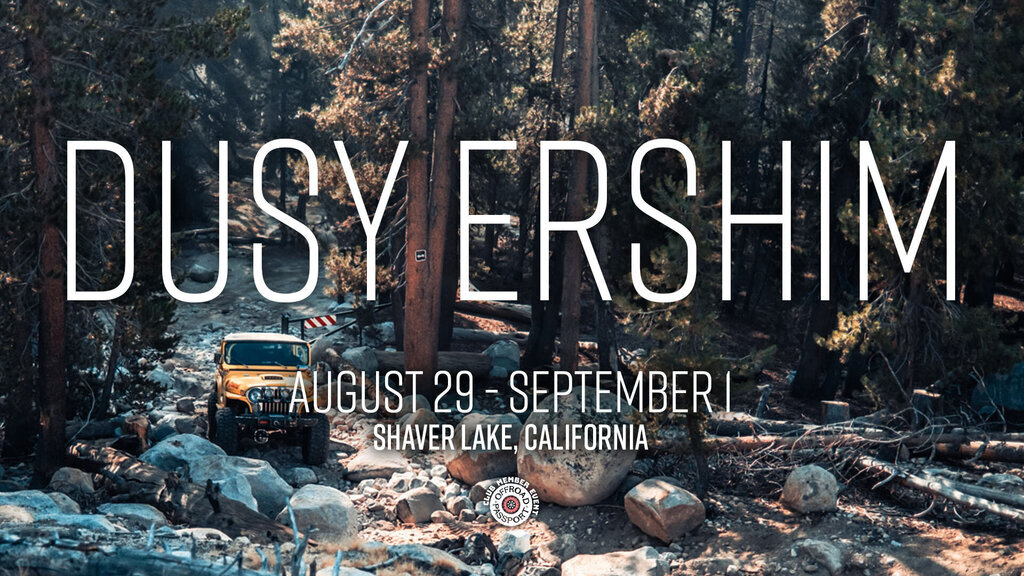 [Club] Dusy Ershim Rock Crawling Expedition | near Shaver Lake, CA | Extreme 4x4 | Dispersed (Tent) Camping
Community Calendar
Event details
The Dusy Ershim is an extremely difficult and beautiful 4x4 trail located in the middle-of-nowhere portion of the Sierra National Forest in California. It's often compared to The Rubicon Trail with similar granite slabs and towering pines, but most folks agree current trail conditions and the 30 mile length make it much tougher. The entire trail is higher elevation (9 to 10k feet), so there's an even shorter wheeling season of Aug 1 through Nov 1 depending on snowpack. This challenging overland adventure will entail rock-crawl style wheeling for 3 to 4 days with primitive tent camping by the trail each night.
IMPORTANT: Please read this post in the pre-planning thread to know what you're getting into, this is not a typical Offroad Passport overland trip.
ALSO: Note these dates could shift depending on weather or wildfires. The listed dates are actual wheeling dates (3 to 4 days), so add in time for travel to and from the Shaver Lake area.
Please note this is an Offroad Passport Club members-only event. View membership options →